Our Danube Delta and Dobrudja Autumn tour was a great trip again and we have seen so many great birds and had really nice experinece in all the three top birding destinations visited during the tour. Last week of August is one of the best time to witness bird migration in this region but also good to find some of the more interesting breeding birds before they heading to the wintering places. We encountered 187 birds pecies on this a week long tour with highlights like Dalmatian and White Pelicans, Greater Flamingo (rarity in the country) Little Bittern catching 3 frog in a row in front of our boat, Levant Sparrowhawk, Saker Falcon, 12 Little Crake in one lake, Stone Curlew, Broad-billed Sandpipers, a total of 176 Pallas`s Gull, Citrine Wagtail, Isabelline and Pied Wheatear, Rufous-tailed Rock Thrush, Paddyfield Warbler, Red-breasted and Collared Flycatcher and finished the tour with 28 Eurasian Dotterel. Also the sheer number of shorebirds and terns in the Danube Delta was astonishing!
Thanks for joing to this trip, detailed trip report will follow soon but until then the next year date is already online: 25 August to 1 September.
Come and join us for this fantastic tour in 2017!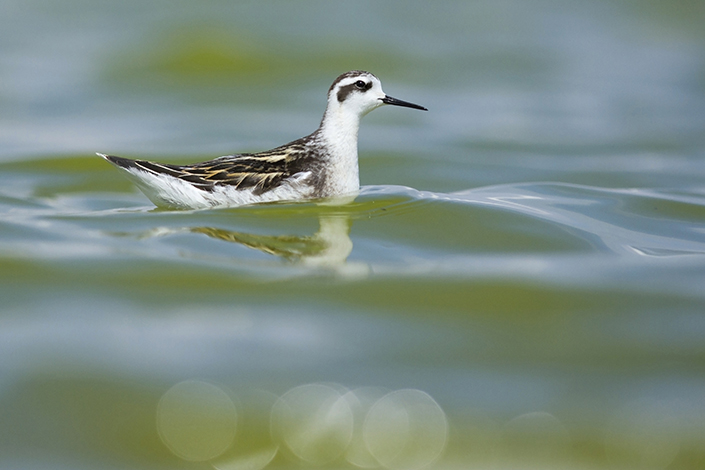 One of the 59 Red-necked Phalarope seen during the week. Photo: Zoltán Baczó
Young Little Bittern with a frog. Photo: Zoltán Baczó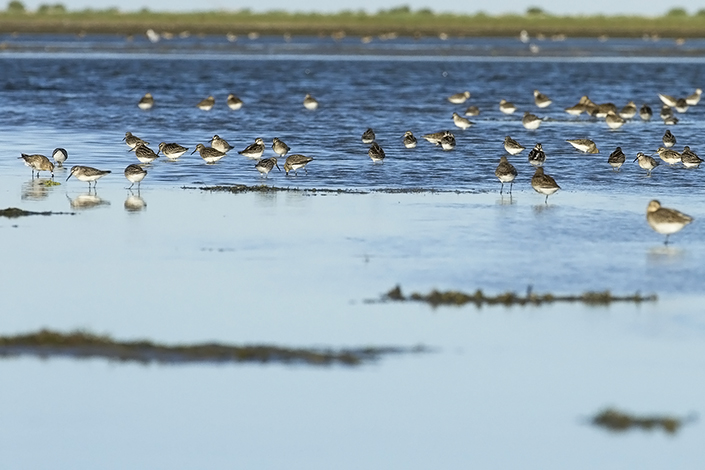 Group of Broad-billed Sandpipers and Dunlins at Sachalin bay, Danube Delta. Photo: Zoltán Baczó
Sakertour team