HIDES > Egret and Stork Hide (HUNGARY)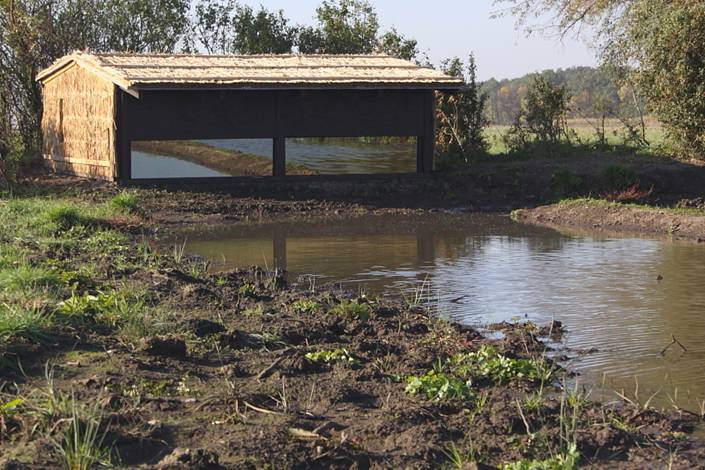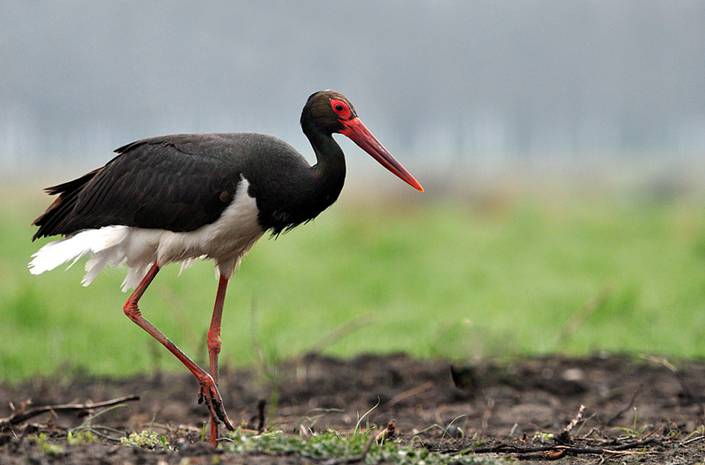 Location and installation year:
This hide is located in the northern part of the Hortobágy National Park. It was installed in April 2012. There is a 25 m long and 5-10 m wide pool in front of the hide. This pond serves as a feeding place for fish-eating wading birds like stork, egrets and herons. In the autumn it is regularly used by Cranes for drinking and bathing. This hide is operating from April to October.
Access:
Usually it is possible to drive to the hide.
Size and style:
It is 300 cm wide, 250 cm long and 150 cm high. It has 280 cm by 45 cm photo-through windows. It is comforatble for three photographers.
Comfort and accessories:
- Three chairs with back support
- Shelf
- Ventilators against the steaming up of the glass window when required
Regulation:
This hide is best entered at dawn and left in the afternoon at any time.
Recommended Photo Equipment:
The distance to the end of the pool 22 meter from the hide. All sort of lenses recommended but a 300 and 500 mm are the best plus for action shots any zoom lenses can be good (200-400 mm; 100-400 mm).
What to bring:
No essential items
Photo period:
April to October
Possible species:
Pygmy Cormorant (June); Great White Egret (April to June); Little Egret (April to June); Grey Heron (April to September); Black Stork (April to June); White Stork (April to August); Spoonbill (April to June); White-tailed Eagle (April to October); Eastern Imperial Eagle (May); Marsh Harrier (April-May); Crane (September and October); Lapwing (April to August); Greenshank (April to August); Green Sandpiper (June to August); Wood Sandpiper (May to August); Common Sandpiper (April to August); Spotted Redshanks (July and August); Turtle Dove (May to September); White Wagtail (April to June);
Latest image in the gallery: Eurasian Spoonbill (2017-11-27 10:06:12)

More pictures...