HIDES > ROCK THRUSH HIDE (ROMANIA)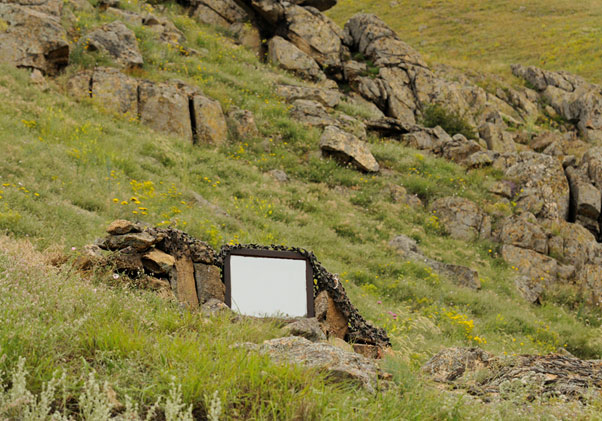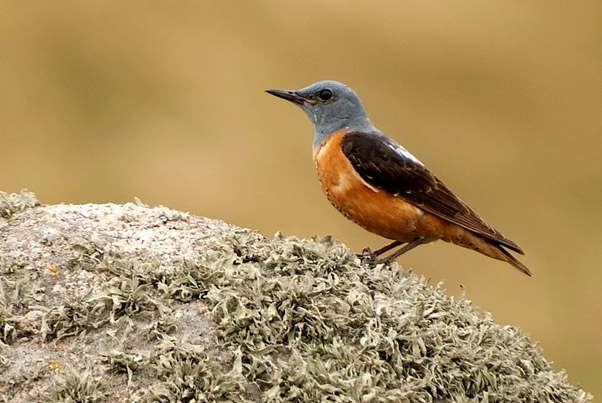 Location and installation year:
This hide is located in the Macin National Park in a generally dry and rocky landscape. This is a rather basic hide but it is only used for short period of time. It was installed in October 2013.
Access:
The hide is on a hillside so some fitness is required to access it. It is about 20 minutes walk from the base of the mountain (from the car park area). Our guides are able to assist you to carry your equipment.
Size and style:
It is a small hide which was built from the rocks and it is covered with a canvas. It has 60 cm by 40 cm photo-through window but this can be substituted with a camouflage net. It is comforatble for one photographers.
Comfort and accessories:
- low level of comfort
- Shelf
- Ventilators against the steaming up of the glass window when required

Regulation:
This hide can be used only for 2-3 hours. The best light is int he morning.
Recommended Photo Equipment:
The distance to rocks where the Rock Thrushes usually come is about 11-14 meteres away. It is recommended to use 400mm, 500 mm or 600 mm lenses and converters can be useful too.
What to bring:
No essential items
Photo period:
May to June
Possible species:
Rock Thrush (May-June); Northern Wheatear (May-June); Pied Wheatear (May- June); Ortolan Bunting (May to July); Wood Lark (May to July); Red-backed Shrike (May to July); Common Redstart (May to July); Tawny Pipit (May to July); Hoopoe (irregular);
Latest image in the gallery: Rufous-tailed Rock Thrush (2016-09-23 13:38:51)

More pictures...