HIDES > ROOSTING CRANE HIDE (HUNGARY)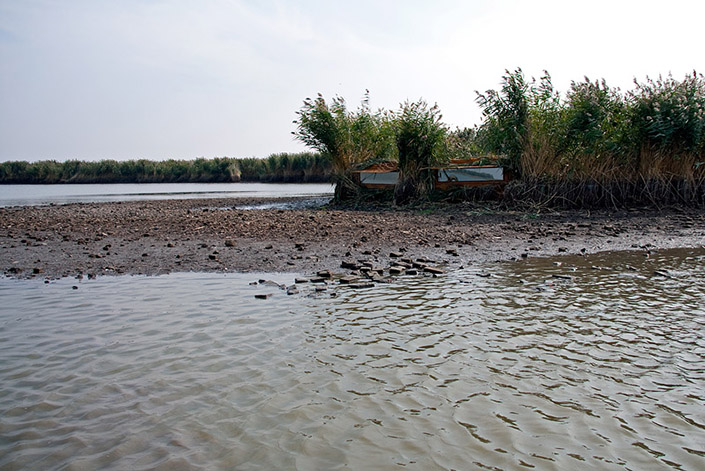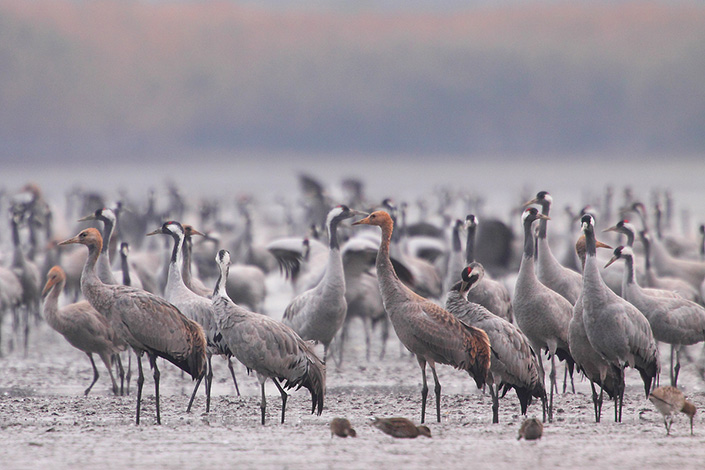 Location and installation year:
This is one of our mobile hides what we use for Cranes at their roosting place. It is located in one of the fishponds of the Hortobágy National Park which is regularly used for Crane roosting. It is placed in a small reed island and as the water level changes the photo opportunities changes too. It was installed at this location in 2008 for the first time. It usually stays in this reed island for only a short period of time (three weeks).
Access:
It is about 200 meter walk, first through reed and then in shallow water or mud.
Size and style:
It is 125 cm wide, 250 cm long and 125 cm high. The size of the photo-through window is 210 cm by 40 cm. It is comfortable for two photographers. This hide also has a 240 cm by 240 cm permanent sleeping cabin nearby where photographers can overnight.
Comfort and accessories:
- Matress
- Curtains
- Ventillators against the steaming up of the glass window
- Two large sleeping matrasses in the sleeping compartment
- Two sleeping bag
- Gas operated mobile heating system int he sleeping compartment (while -5°C outside it can be 20°C inside the
hide)
Regulation:
This hide has a strict regulation as the Eagle hides. The Cranes are very shy birds at the roosting place so the island where the hide is located cannot be abandoned during the night. It is necessary to enter the hide at around 14:00 pm, overnight in the sleeping compartment and can be left at around 09:30 am next day. This allows an afternoon fly-in and an early morning fly-out photo period.
Recommended Photo Equipment:
All sort of lenses recommended but 500 mm and 600 mm are the best. Also 300 mm lens for flight and other action shots. Extenders.
What to bring:
Warm clothing
Headlight or torch
Anything necessary for sleeping (personal)
Photo period:
5th to 20th of October
Possible species:
Great White Egret, Grey Heron, Greylag Goose, Greater White-fronted Goose, White-tailed Eagle, Crane, Caspian Gull, Yellow-legged Gull, Black-headed Gull
Latest image in the gallery: Common Crane (2014-10-27 14:03:04)

More pictures...