HIDES > WHITE-TAILED EAGLE HIDE NO. 2 (HUNGARY)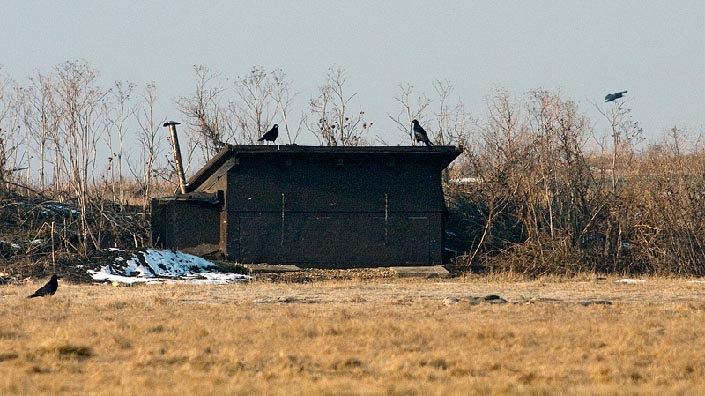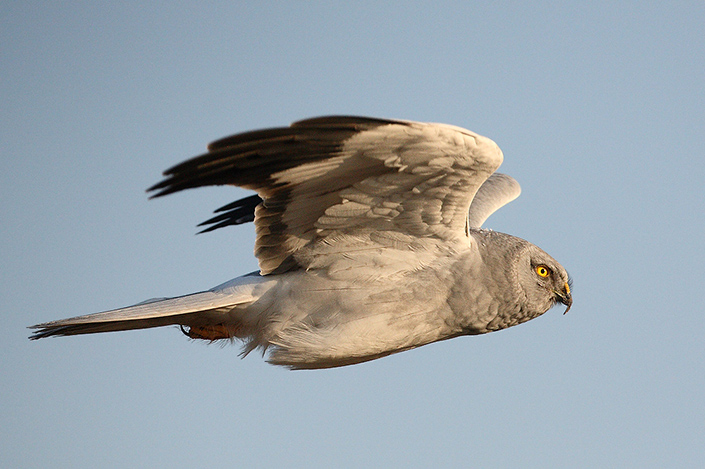 Location and installation year:
This hide is located in the eastern part of the Hortobágy National Park close to a fishpond system which is regularly used by the eagles for hunting. It has been installed in open steppe habitat in September 2008.
Access:
It is possible to drive to the hide.
Size and style:
It is 260 cm wide, 260 cm long and 140 cm high. The size of the photo-through window is 210cm by 50 cm. Most of the hide is in the ground, just 60 cm emerge above the surface so it blends perfectly into the flat treeless landscape. It is comfortable for three photographers.
Comfort and accessories:
- Three chairs with back support
- Curtains
- Large mattress
- Gas operated heating system (to ensure a temperature of 20°C when it is -5°C outside)
- Shelf
- Ventilators against steaming up the glass window
- Portable toilet
Regulation:
This hide must be entered by the photographers before daylight (cc. 05:00) and can only be left after dusk (cc. 17:00). This is necessary as the eagles are very shy and once disturbed they can abandon the feeding station for days. Strictly no smoking in the hide because of the heating system.
Recommended Photo Equipment:
The distance of the eagles from the hide can be regulated by the fishes. The eagles are shy but they usually come about 10-25 meter close. All sorts of lenses are recommended but 500 mm for perched birds and 300 mm for flight shots are best. Occasionally the eagles can come within 10 meters and then a 70-200 zoom lens is perfect. Extenders.
What to bring:
- Headlight,
- Warm clothing for emergency
Photo period:
1st of November to 1st of March
Possible species:
Grey Heron, Great Egret, White-tailed Eagle, Golden Eagle, Eastern Imperial Eagle, Common Buzzard, Hen Harrier, Saker, Merlin, Lapwing, Black-headed Gull, Common Gull, Caspian Gull, Yellow-legged Gull, Great Grey Shrike, Magpie, Jackdaw, Rook, Hooded Crow, Raven, Starling
Latest image in the gallery: Raven (2017-03-05 07:01:41)

More pictures...